Greenwoods nursery- They grow up so fast these days
The phrase  "mighty oaks from little acorns grow"  fits the bill nicely for the photo below.  I think the saying originally has some connection to Chaucer but I could be way off the mark.  My apologies to any literary bods out there.
Getting back in the comfort zone,  you might possibly be interested to know that the word acorn doesn't actually come from 'oak' or  'corn'  but from the old English word  'aecern',  meaning berry.  The "Acer" genus of trees and shrubs is more commonly known as the Maple or Sycamore Maple, the Acer pseudoplatanus  (I'm not making this up!).
Moving effortlessly into Greenwood Management matters,  the autumn and winter planting season has been a great success with the seedlings on the plantations being off to a perfect start,  despite the heavy rainfall we've had in Brazil of late. They don't call it the rainforest  for nothing!
Granted they aren't the most photogenic bunch in the world but they all lined up nicely for their class photo.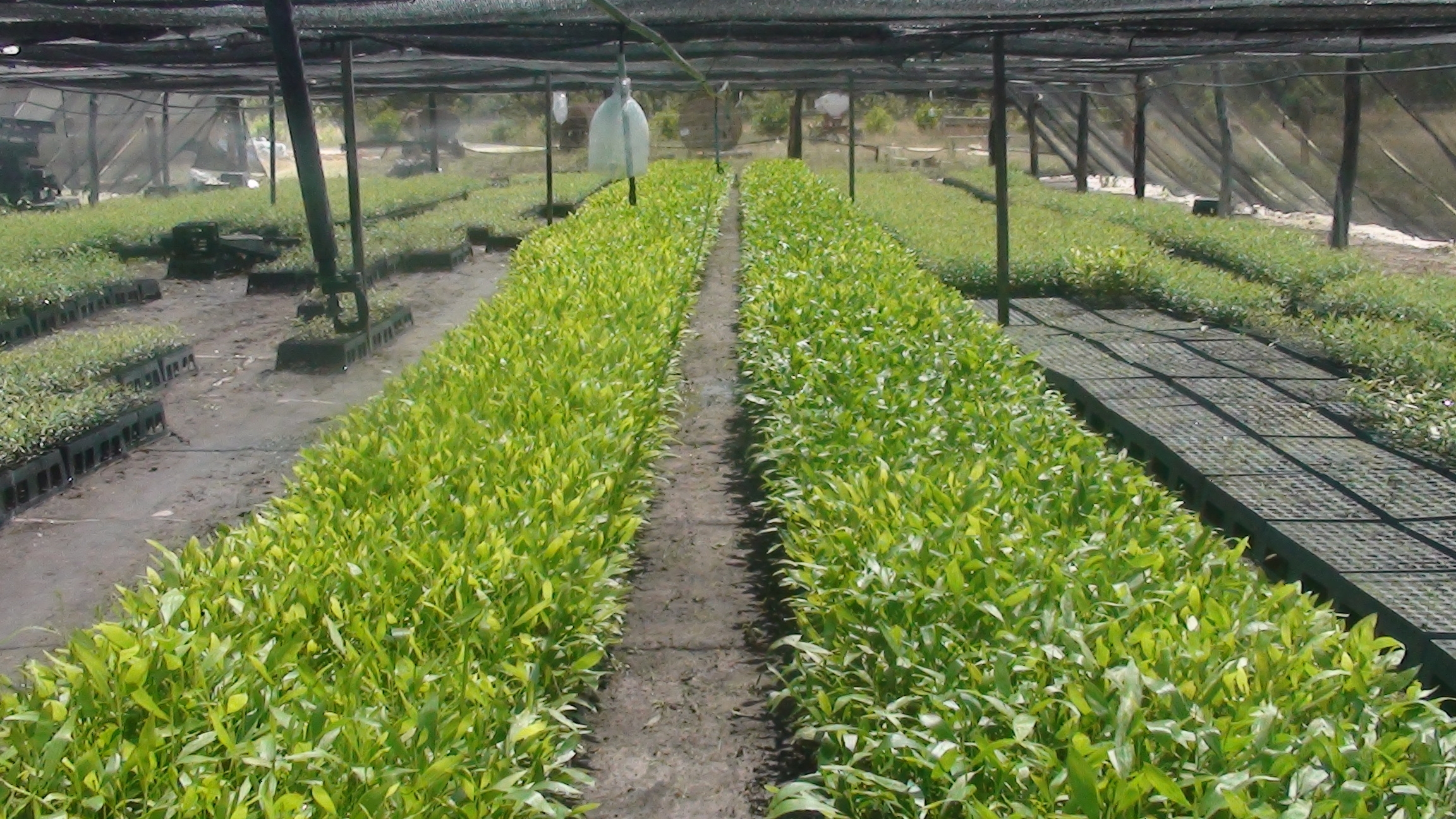 Some of  the greenwood youngsters in situ